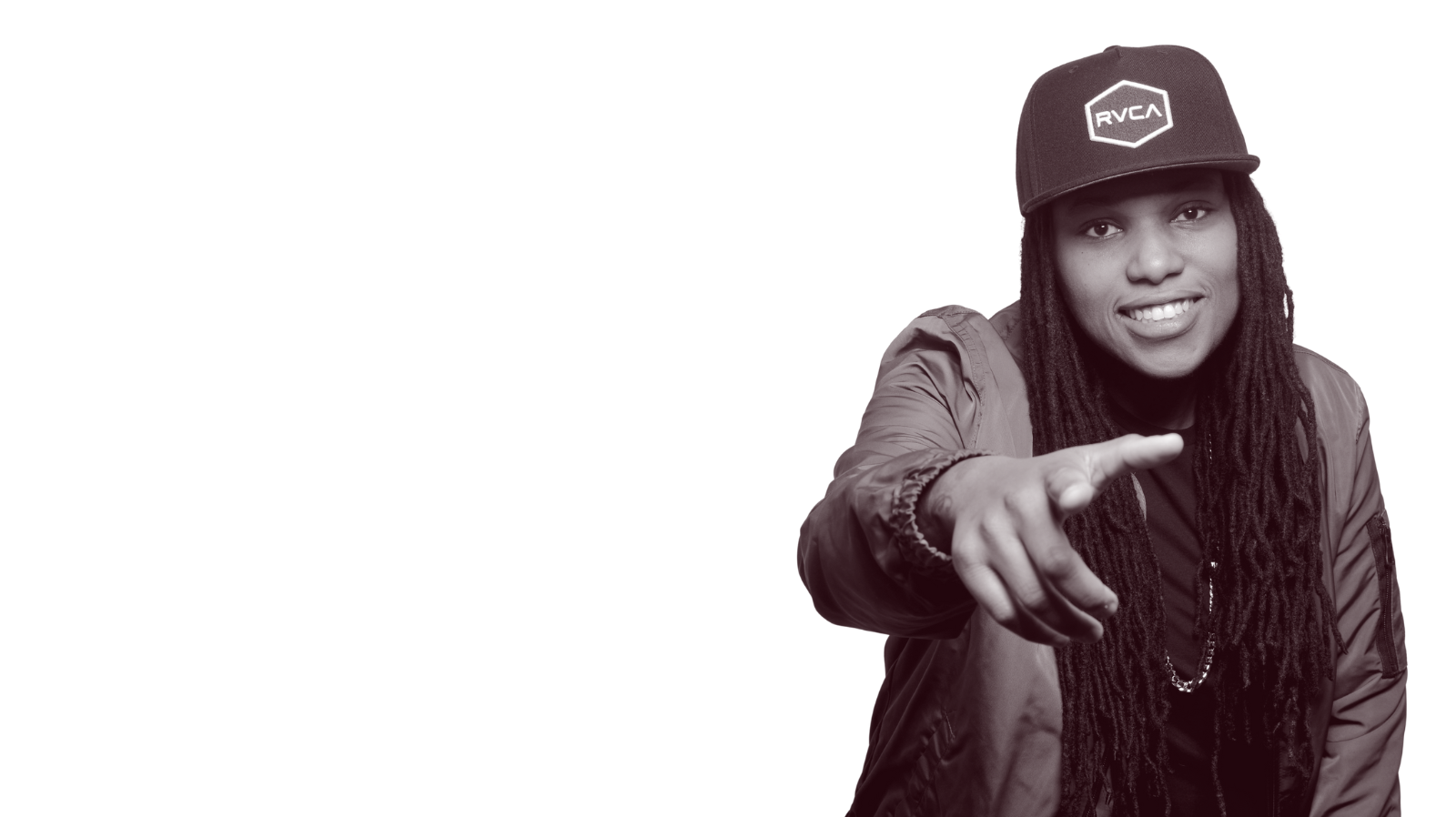 The nation's capitol has a hometown hero that spins, scratches and blends music while staunchly staying true to her roots. You can't mute D.C. and you can't mute DJ Heat. This skilled talent was just 13-years-old when she first discovered her interest in turntables courtesy of a Wreckx-N-Effect classic. She then went from fantasizing about spinning records to the real thing. An indelible spark was lit and a summer of saved paychecks led to her ultimately following her path and pursuing her passion. That small spark created a full- on flame, and DJ Heat took purposeful steps to align herself with her dream. 
In addition to rocking turntables, DJ Heat is an adept on-air personality with years of expertise. First there were classes at her high school's radio program, then studying at Morgan State University that spurned into an internship at WPGC 95.5 An intentional, not coincidental experience, the position put her alongside Big Tigger at a station bursting with talent. A chance recommendation from a fellow radio colleague lead to a full-time on-air position and DJ Heat later accumulated experience at Hot 97, Shade 45 and Baltimore's 92.3 WERQ where she currently spins as a mix show DJ. She doesn't just pride herself on a lengthy musically laced career; the disc jockey revels in providing experiences. She often does so onstage while DJing for Grammy winning songstress Mya and while DJing for Grammy nominated songstress Carolyn Malachi, respectively. "I just love giving people a great experience and seeing people's reaction," says Heat. I'm spending hours on YouTube, on playlists, updating my arsenal. I might be at the same event but I want to give people a unique experience every time. When you see a crowd react to a certain sound or a blend, it's just a rush—music is my drug." 
It's not lost on DJ Heat that there's been a cultural shift when it comes to the music scene in the Nation's capital. With her tenure spanning decades, she's seen it grow and ultimately blossom but one thing that has never changed is the true grit of her hometown. She proudly carries that with her as D.C. continues its plight against being diluted and silenced.
"When it comes to the natives of D.C. we are persistent, one thing is we're going to make it known about our culture, we want to preserve our culture so much," says Heat. "You saw #DontMuteDC, those are the D.C. natives I know. We want to stand tall; we don't want to be erased. Come in but respect us, that's the true thing that describes the people of D.C. " 
What's also true is DJ Heat's current position as the official DJ for the WNBA Champion Washington Mystics and the NBA's Washington Wizards. Neither position occurred by happenstance and when the stars artfully aligned this sonic savant went from working as a Mystics ball girl to entertaining the crowd at Capital One Arena 20 years after her first gig. There couldn't be a better fit for a true Washington D.C. sports fan. "It's mind blowing especially to have it happen this late in life, you never know where life can take you," says Heat. 
While continuing to bask in her full circle moment with the pro teams, Heat's staying intentionally full with musically related endeavors. She's continuing her "The Rap Up Show" podcast and "My First Album" web series whilst promoting her new single "City Girl'" featuring Styme & Reece P. There's still much to come for this true talent who masterfully mixes aptness and art, she's only scratched the surface. You can't mute D.C. and you can't mute DJ Heat.